Sharing more good stuff to help your BRAND better.

Here is a great piece from one of my "PR Pro" pals. She knows marketing. Media writing (news releases/press releases/media alerts) and pitching are the basics for effective PR.
Get free media leads: http://bit.ly/pamperrypitchrate.
Read and heed.
Press releases have been around since sliced bread, if not before. But, they just might be a dying breed. Why?

If you've been keeping up on the news, then you know the newspapers are in trouble. They're losing readers, and editors and journalists alike are working harder for less pay. What's this got
to do with you?

If you're submitting a press release for your business it means it has to be really, really special to catch their attention, and even more special to actually get page space.

Even for public relations professionals, that can be hard to do. And although I have experience getting press for companies from the NBA to local based businesses like you, I want to introduce you to the simple beauty of the news release. For small businesses, writing and distributing a news release can be much more effective than a press release.

News Release Vs. Press Release: A Comparison


A news release is like a traditional press release. The only real difference is
1) the use of keywords to gain SEO (search engine optimization - a.k.a findability online) and

2) the distribution.

I say 'only' but these simple differences add up to several benefits.

Benefit #1: You Get Access to a Wider Audience

Press releases are sent out to magazines and newspapers, where you have to develop a list of journalists and then grovel and plead to get it published.

News releases are much more versatile. Yes, you can send them to magazines and newspapers. But, you can also distribute them online, which means they get seen by journalists, producers, bloggers AND your potential customers. You can reach a much wider audience because you have more options.

Benefit #2: You Accomplish More Goals

Not only do news releases give you access to a wider audience, but they also contribute to your company's Search Engine Optimization (SEO) because you're using commonly searched keywords in the text.


In other words, when someone visits Google and types 'Dallas groomer' they may see your press release on the first page, allowing you to potentially get media coverage (like a quote for an article on dog summer care) AND sales (by someone new to the area looking to get a
good groomer for their fur kid).
Pretty cool, right?

Benefit #3: You Get More Bang for Your Buck

One key to news releases is the distribution. And there are many services that do this for you, some paid, some free.

So imagine you paid just $80 for one news release, but it got sent to 1000+ media professionals including reporters, bloggers and journalists. Using this medium you would have paid less than 8 cents per lead!

What's more is that you can also post the release on Facebook, put it up on your website, send it to your email list...virtually blast it all over the internet to be received and get found by the people
looking for you and your story.

With a standard press release, know where your options are? The inbox of whatever editor or journalist you send it to.

Snoozzzzzzzzze...

Because of a news release's flexibility, you get to use various venues that all help increase your visibility and awareness. Which, you guessed it, helps drive traffic to you (online and offline).


So , will news releases ever take the place of traditional press releases? Probably not. But, it doesn't really matter either way.

What does matter is how news releases and press releases can help your business. And between the two, I've come to the conclusion that for local businesses wanting to leverage their presence online, news releases are THE way to go. You get a wider audience, more benefits, and more exposure making it a win-win for everyone.

So your job this month is to write up one news release about your business. Got a new location you want to tell people about? A new product for the upcoming summer season? Find something
your customers would want to know about and start spreading the word.

For those of you needing some help, stay tuned for my Visibility Marketing Program (Can You 'See' Me Now?) coming this fall or set up a free 30 minute Get To Know You session to learn more about our press and media
services
About Désirée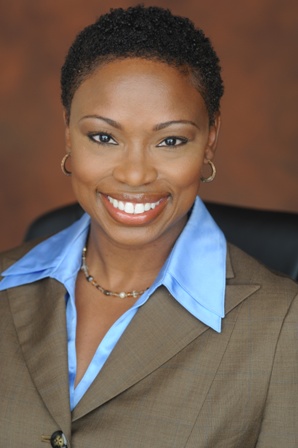 Désirée H. Young, MBA has been dubbed the "Marketing Maven" and featured for her small business advice in publications including Home Business and Black Enterprise Magazines.
Based in New Orleans, Louisiana; Désirée is the Chief Entrepreneurial Officer of VentureWalk Business Partners, a forward-thinking business development company that takes a no-excuses approach to successfully developing, reinventing and expanding businesses and the entrepreneurs that operate them.
As an in-the-trenches advisor to small business owners and groups that serve them, she helps
local ventures grow into national enterprises.
Get access to her free ezine, the Business GPS, along with a free 60 minute audio and template on planning for success here.
Désirée also offers teleclasses, in-person training and keynotes to organizations that target small businesses and non-profits who want to grow or expand into different markets, add new products or services, or change the way they conduct business for the better. Learn more now at
http://www.venturewalk.com/paths.htm
See How to Market YOUR Book online too and join www.ChocolatePagesNetwork.com!