Would you like to be interviewed on
a top national TV show and air on
ABC, NBC, CBS or Fox?
Would you like to be interviewed on a top national
TV show?
Of course you would because there are few faster ways to instantly
reach millions of people and boost your sales than getting big-time
In the publishing world, it's no secret the right national TV appearance
can catapult a book to the top of the Bestseller List.
Curious to know how YOU might get on national TV?
on which you'll hear Steve Harrison interview a group of his producer friends
- who currently book guests for ABC, NBC & CBS about how to get on
In addition to Steve, you'll hear from:
* Mariann Sabol, Live with Kelly
* Tommy Crudup, Rachael Ray
* Dan Fitzpatrick, The Wendy Williams Show
* Stacy Rollins, Telepictures Productions
* Plus others to be announced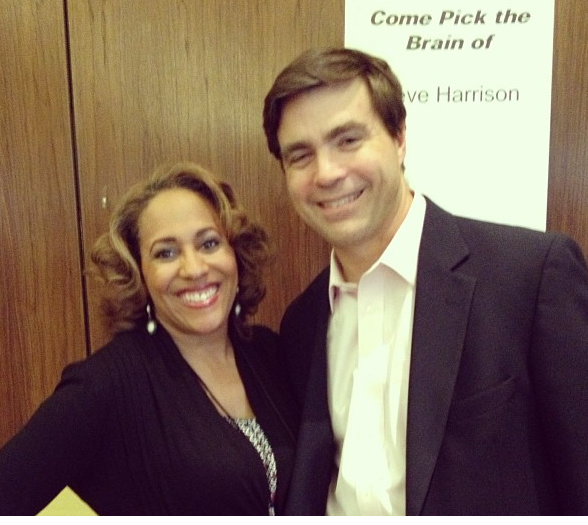 Pam Perry & Steve Harrison
Together they'll teach you things unknown to 95% of all
publicity-seekers.
To register for this call -- which is free except for your normal long distance
In the interest of full disclosure, you should know I'm a compensated affiliate
for Steve's programs - which I wholeheartedly endorse because I've seen
them get folks on Oprah and Tyra Banks! Tony Gaskins for one!
On the call, you'll learn things like:
How to increase your odds of getting on ABC, CBS, NBC and Fox.

Understanding the mindset of national TV producers and what gets them to book you as a guest.

The strategy a husband/wife team used to land a segment on the Today Show.

What you should send TV producers (and what you shouldn't).

The most important question you must be able to answer to land a TV appearance.

The biggest mistakes to avoid when pitching TV producers (including ones that could get you black-balled forever!).

Case histories of three authors and entrepreneurs and the strategies they used to get on top TV shows.
Again, to register go here now:
Once registered, you'll receive all the details back within five minutes.
Who knows ... maybe we'll be seeing you on
national TV very soon!