It's great to be recognized by your peers and it's good to be in good company with people who know and understand you. People you respect and love! The Sistaz!
But I couldn't actually "hear" anyone...but in real time (if they were present at their computer or PDA) we could converse. If not, we could read each other's posts! How cool is that? I just love the internet. Such energy and focus - and wow, I meet some really cool folks! Literary people love to exchange ideas!
In addition to industry professionals panels, they are also spotlighting some of the best literary professionals on the net. Join me in welcoming
: Marlive Harris (MsGRITS) of TheGRITS.com Literary Services, Pam Perry of Ministry Marketing Solutions, Ella Curry of EDC Creations, Sylvia Hubbard of Motown Writers Network, LaShaunda Hoffman of SORMAG,
3 Chicks on Lit (Nakea, Tiffany & TuShonda).
This was all organized by Tee C. Royal
(Rawsistaz-affair.com)
She rocks!


Sharing Literary Resources
by Tee C. Royal, Rawsistaz.com
I will be sharing literary resources, but don't feel slighted if you're not listed. Instead, share your information (or any other links) you recommend in the comments section.

RECOMMENDED BOOKS (FOR WRITERS
)
Guide To Book Publishers, Editors & Literary Agents, 2006: Who they are! What they want! How to win them over! by Jeff Herman
Kirsch's Guide to the Book Contract : For Authors, Publishers, Editors and Agents by Jonathan Kirsch
Negotiating a Book Contract: A Guide for Authors, Agents and Lawyers by Mark L. Levine
On Writing by Stephen King
Self-Editing for Fiction Writers: How to Edit Yourself Into Print by Renni Browne
The Elements of Style by William Strunk Jr.
The First Five Pages: A Writer's Guide to Staying Out of the Rejection Pile by Noah Lukeman
The Shortest Distance Between You and a Finished Book by Susan Page
Woe Is I: The Grammarphobe's Guide to Better English in Plain English by Patricia T. O'Connor
Writing the Breakout Novel Workbook: Hands-On Help for Making Your Novel Stand Out and Succeed by Donald Maass
Writing the Fiction Synopsis - A Step by Step Approach by Pam McCutcheon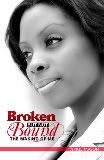 RECOMMENDED BOOKS (FOR READERS)
A Book Lover's Diary by Shelagh Wallace
A Passion for Books: A Book Lover's Treasury of Stories, Essays, Humor, Lore, and Lists on Collecting, Reading, Borrowing, Lending, Caring for, and Appreciating Books by Harold Rabinowitz
Booknotes: The Booklover's Organizer by Marilyn McDonald
How to Read a Book by Mortimer J. Adler
Only in Books: Writers, Readers & Bibliophiles on Their Passion by J. Kevin Graffagnino
So Many Books, So Little Time by Sara Nelson

GENRE SPECIFIC LINKS & ORGANIZATIONS
American Christian Fiction Writers (ACFW)
American Society of Journalists and Authors
Black Caucus of the American Library Association
Divine Literary Tour
International Black Writers Association (IBWA)
Romance in Color
Romance Writers of America (RWA)
Science Fiction and Fantasy Writers of America (SFWA)
Self-Employed Writers and Artists Network (SWAN)
SORMAG
Urban-Reviews (Urban/Street Fiction)
Women Who Write
Motown Writers
LITERARY GROUPS, BOOKSTORES & OTHER WEBSITES
AALBC
Book-Remarks
C & B Book Distribution
CushCity
Mosaic Books
Pages in Black
RAWSISTAZ Literary Group
The Black Book Network
The Black Library
The GRITS.com
The Nubian Chronicles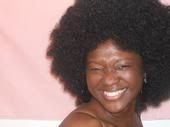 LITERARY MAGAZINES & INDUSTRY NEWS
Black Issues Book Review
BackList
Romantic Times BOOK Reviews
Quarterly Black Review (QBR)
Poets & Writers
Publishers Weekly
Writers Digest
Written Magazine
Somebody tell Oprah what's going on here!
We got the best, brightest and beautiful authors on RawSistaz! She'd better recognize!
See
http://www.PamPerryPRCoach.com
too!